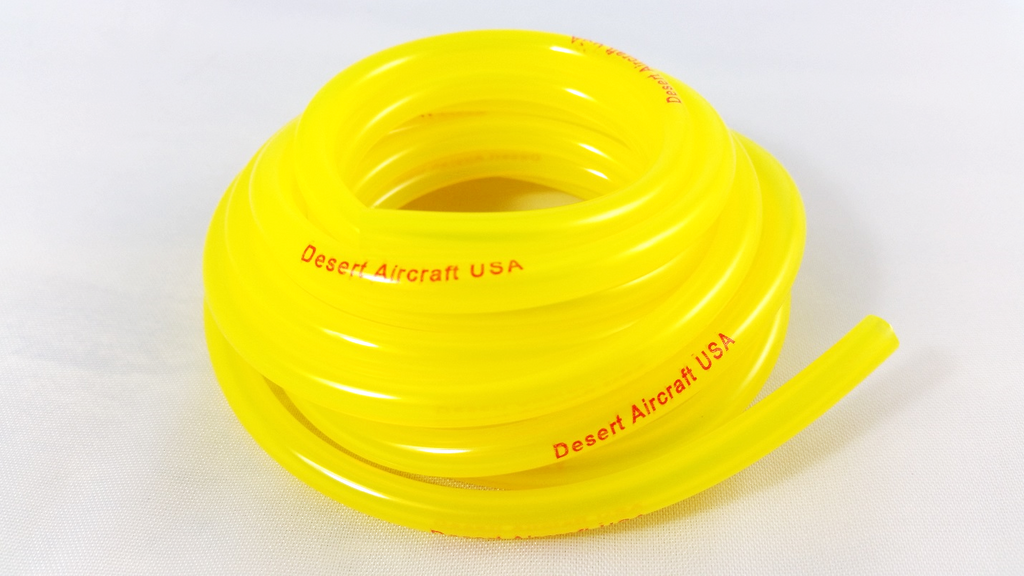 Genuine Made in the USA Tygon Fuel Tubing 10'
$ 18.00
At this time we are only offering standard ground shipping for website orders to the USA & Canada only.
All OTHER COUNTRIES please contact us for rates.
For faster USA shipping options, give us a call at 520-722-0607.
Genuine, Made in the USA Tygon, gas fuel tubing.
1/8" I.D. fits all Walbro carbs on Desert Aircraft engines.
Transparent yellow with red "Desert Aircraft" imprint.
Easy to see fuel flow status.
 Length: 10'