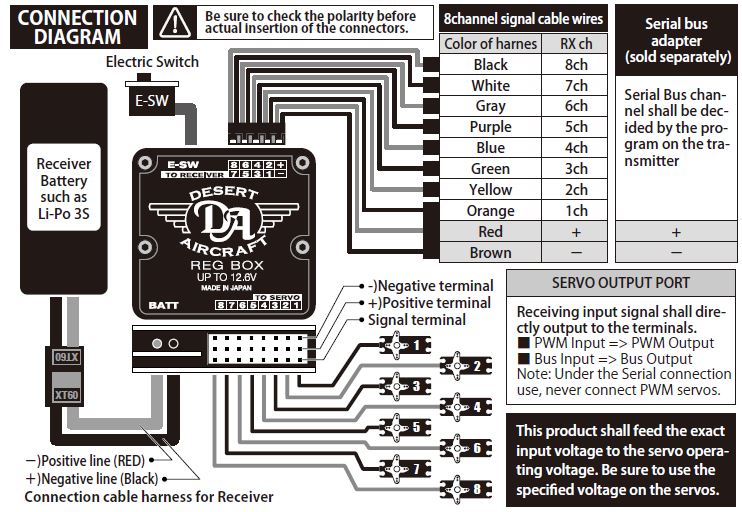 DA Reg Box
$ 99.00
At this time we are only offering standard ground shipping for website orders to the USA & Canada only.
All OTHER COUNTRIES please contact us for rates.
For faster USA shipping options, give us a call at 520-722-0607.
When using a high capacity battery, the Reg Box will bi-pass the receiver, delivering maximum reliable power directly to the servos. The Reg Box then safely delivers the correct voltage required to the receiver. The receiver now delivers only the control signal to the servos through the Reg Box, not the power.
The Reg Box works with both PWM and Serial Bus technology. It is compatible with most radio manufacturer's systems.
The Reg Box is compatible with super high voltage servos (12v). 3S Li-Po (12.6v) battery packs can be used with the Reg Box and high voltage servos.
Dimensions: 1.84 x 1.97 x .54 inches / 46.8 x 50 x13.8mm
Weight: 1.83oz / 51.8g
Operating Voltage: under 12.6v
 8 Connection Ports