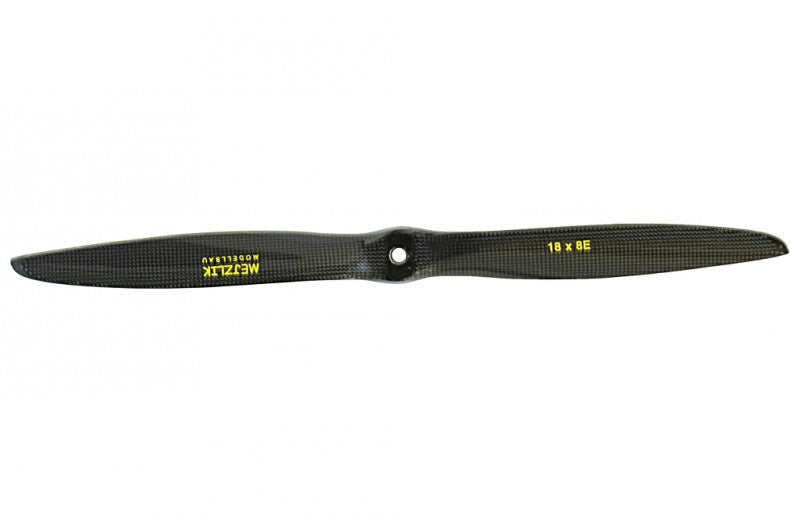 Mejzlik Electric Carbon Props
$ 69.00
At this time we are only offering standard ground shipping for website orders to the USA & Canada only.
All OTHER COUNTRIES please contact us for rates.
For faster USA shipping options, give us a call at 520-722-0607.
Mejzlik Carbon props are the most popular props for  most of the top large remote controlled acrobatic model pilots. It is almost a rule that eight out of every ten pilots of the most prestige world acrobatic competitions are using Mejzlik's props. Be one of them!  Mejzlik's props are supporting higher performance and lower noise levels.
When we design our propellers we take the advantage of many years experience of our specialists as well as knowledge of costumers. Last but not least we are keeping up to date with all aerodynamic and composite technologies, with that is helping us cooperation with professionals from top research and university working stations in Czech Republic.
Mejzlik's props are made only from the high quality carbon fabric and rovings, filled with epoxy resin made suitable for our needs. During the making procedure are our specialists following exact technological steps, including not only quality and amount of material but also temperature and other physical aspects of working environment.
*Desert Aircraft does not drill any propellors due to insurance liability reasons.*