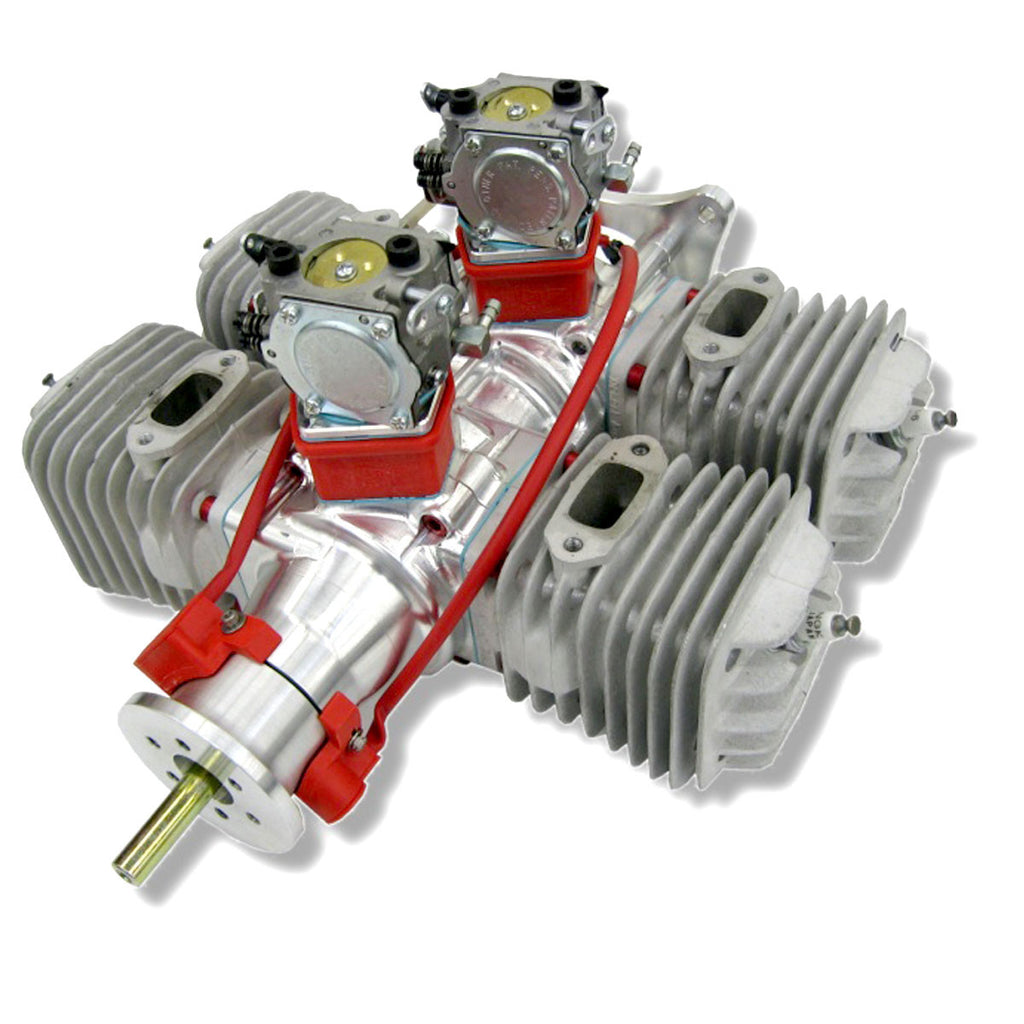 DA-200 ETA Feb. '24
$ 2,995.00
At this time we are only offering standard ground shipping for website orders to the USA & Canada only.
All OTHER COUNTRIES please contact us for rates.
For faster USA shipping options, give us a call at 520-722-0607.
The Champion of Champions !
TOC Champion, IMAC World Champion,
Tucson Aerobatic Shootout Champion, IMAC National Champion
Incomparable throttle transition
Incredible power    
Extremely low vibration
Standard and Light (Special machined cylinders) versions available
All engines come with ignition, prop washer, and prop bolts. 
Baffling Template
Specifications
Displacement:

12.20 ci (200 cc)

Output:

19 hp

Weight:

 Standard:10.95 lbs (4.95 kilos)   Light: 10.05 lbs. (4.56 kilos)

Bore:

1.6771 in (42.6 mm)

Stroke:

1.3779 in (35 mm)

Length:

9.625 in (244 mm)

RPM Range:

900 - 6,700

RPM Max:

8,500

Fuel Consumption:

4.5 oz/min @ 6,000 RPM

Warranty:

Two years

Bolt Circle: 34mm
Prop Bolt: (6) 5mm
Features
Four petal reed valve, bottom induction.

Desert Aircraft, auto advance, electronic ignition system.

Walbro Carburators

Crankshaft designed, manufactured, and assembled to aerospace standards at our Tucson Arizona factory.

Exclusive Desert Aircraft designed cylinders and pistons.

CNC milled, 7075 aluminum alloy crankcase.

Low vibration.

Long rod to stroke ratio.

Aerobatic power curve.

DA engines are designed using the latest tools and techniques, 

including 3D CAD and Stereo Lithography.

Extremely low vibration.
Recommended Props
2-Blades
30x13
31x12
32x10
32x11
32x12
3-Blades
29x12
29x12n
29x12evo (Best)
29x13